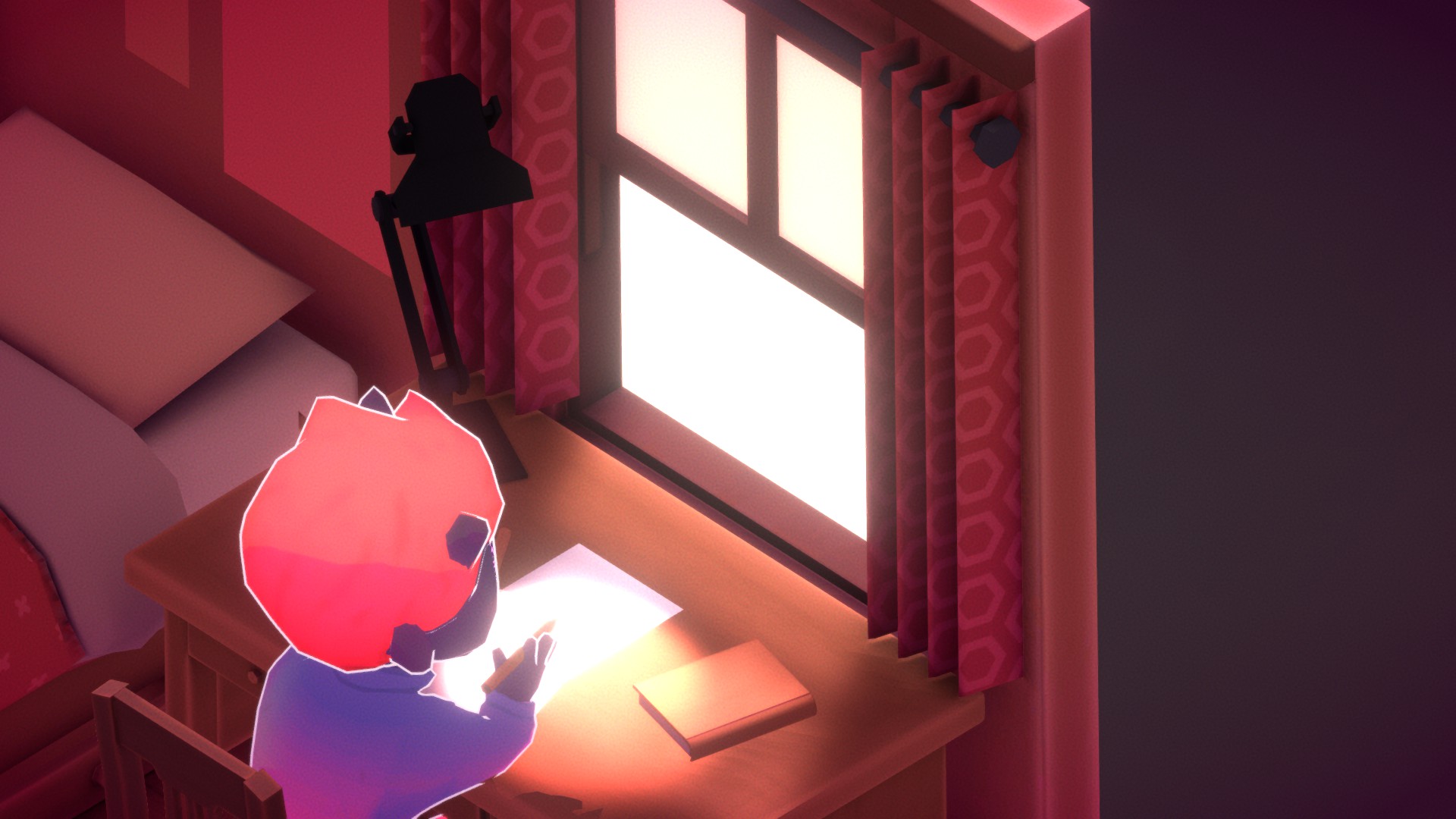 Who said the world was such a terrible place? Intolerance and bullying are a very visible reality, so much so that it's easy to forget that there is a majority of nice and kind people out there. Officially released on September 13 on Steam, Kind Words is a game that was created to bring these people all together, in the safest place possible.
Kind Words is the amazing execution of a very simple idea. You can seek help from strangers by sending anonymous letters, or you can provide strangers with help by replying to their letters. It's a very simple concept – but a very emotional one.
We all have bad thoughts in our head. Maybe you have just been through a breakup. Maybe someone you cared about has passed away. Or maybe you just don't feel okay today. Whatever that might be, Kind Words allows you to confess that anonymously, and receive comforting words from strangers. And you can read other people's confessions, and send them positive vibes to help them through their pain. There's also an option to just send positive messages to random people, without asking for any answer in return. The whole point of the game is to connect you with others, and remind you that whatever the cause of your trouble, you are not alone in this.
Your messenger is a friendly deer, who provides you with some guidelines to keep this game a safe place: don't share any information that might reveal your identity or localization, don't be a bully, and report anyone who might be. The game is entirely designed to make you feel like you are in a safe space. The lovely graphics, the chill music – the atmosphere of the game makes you feel at home, surrounded by positive people who love and support you, even though they don't know you.
I must admit I am concerned about this: how long will it be until trolls and bullies start invading this game and start sending malevolent messages to people who are just seeking for help? Fortunately, though, I must admit that, for now at least, it isn't the case. I suppose there is some kind of automoderation of the letters' content from the game itself (like a keyword filter that automatically bans insults). There's also a "Report" option that comes with every letter, in case some insulting message shows up in your inbox. But I also like to think that the people who have taken the time to buy and play this game are simply nice human beings. And it feels good to be aware of that. There are good people out there.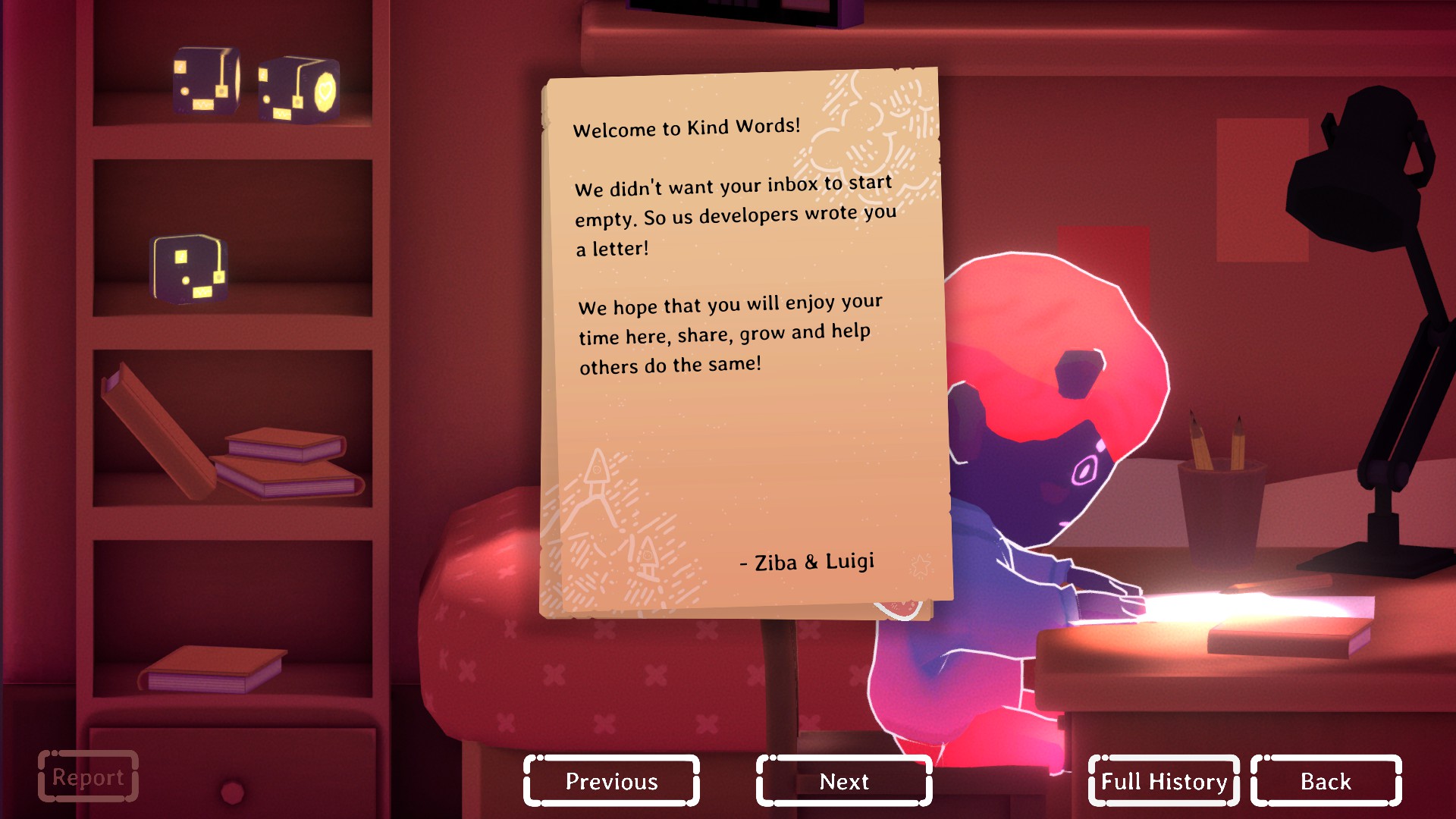 It is hard to talk about this game, per se, because most of what makes it so beautiful doesn't come from the game itself, but from the people who play it. There is nothing more comforting and moving than receiving kind, loving words from a stranger – someone who took some time off his day, just to tell you, a complete stranger: "You are not alone in this. We don't know each other, but you've got a friend in me. Stay positive, you're doing great." There is beauty in the smile that shows up on your face when you receive helpful words from strangers. The extra nice feature of the game is that you can export all the letters that you received as a file that you can keep with you even when you're done playing the game.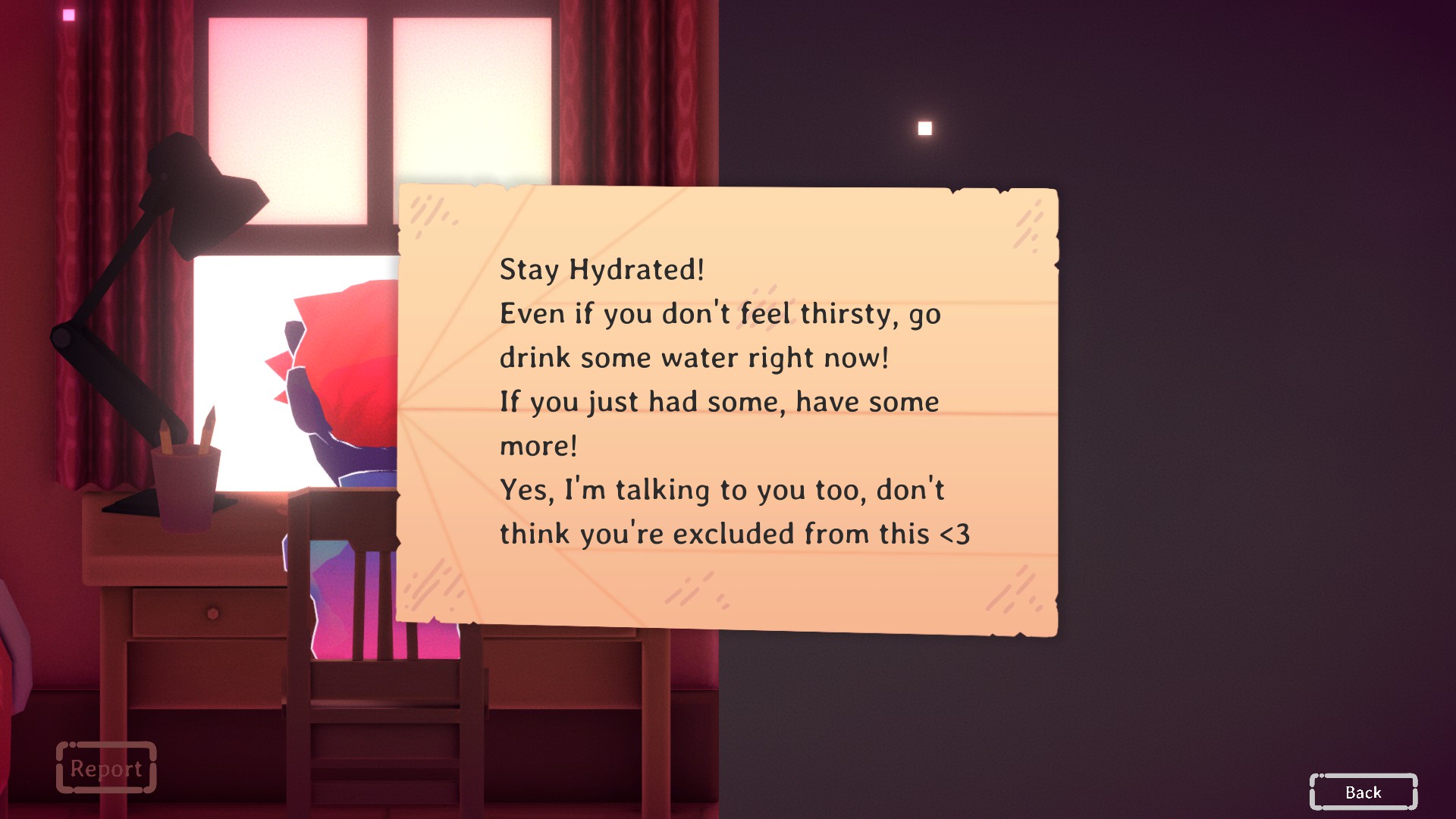 I'm afraid I lack words to express how I feel about this game – because it really is an experience you have to live.
Still, I wanted to write this blog post to allow more people to discover this game, and also to say THANK YOU. Thank you to "Ziba & Luigi", the two developers behind this amazing game: bravo for coming up with such a beautiful idea, and for executing it so nicely. And thank you to every player out there for sharing the love.
Kind Words  is exactly the kind of game that reminds me why I love video games in the first place. It proves once again how powerful an art medium it can be. There is no story to be told here, only the multiple stories that players have to tell, and the "kind words" they share with one another.