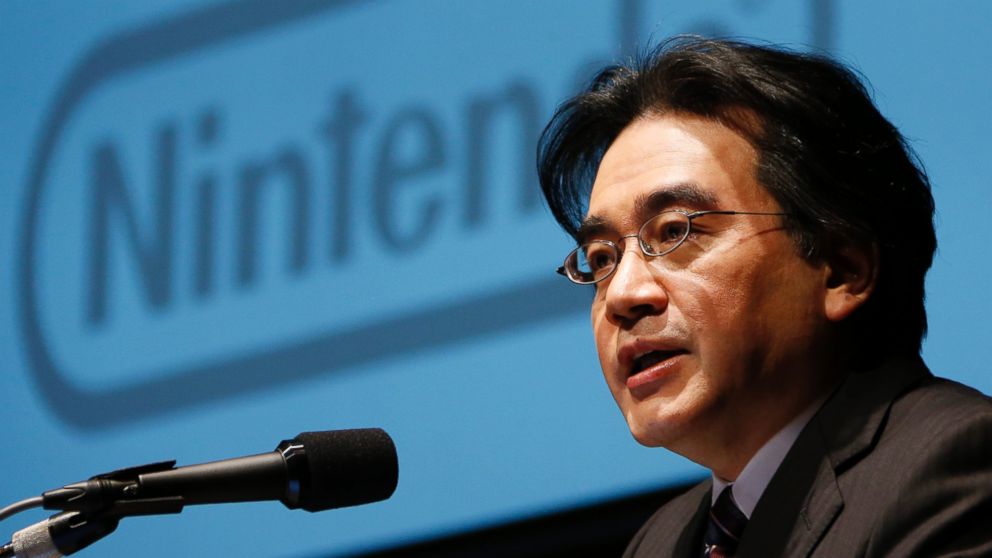 Earlier today, Nintendo issued an official statement announcing that "President Satoru Iwata passed away on July 11, 2015 due to a bile duct growth".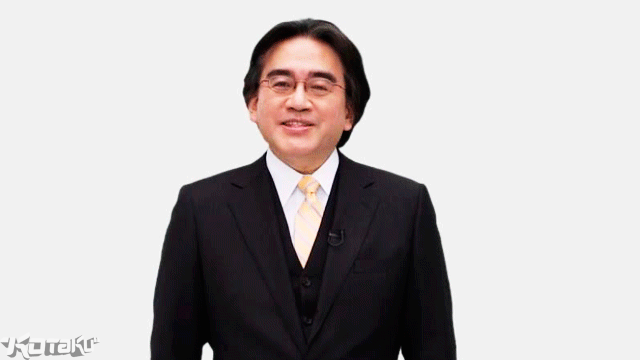 Satoru Iwata started his career as a game developer before he was nominated CEO of Nintendo in 2002, which he remained until the moment of his death. When he became President of the firm, Nintendo wasn't at its best, with the GameCube console not selling as well as expected. But then Iwata personally oversaw the development of two of Nintendo's most popular systems – the Nintendo DS and Wii consoles. Both are among the world's best-selling consoles ever, and both contributed to bringing its former success back to Nintendo. Unfortunately, Iwata passes away while Nintendo faces another difficult era: the firm is often blamed for relying way too much on its oldest franchises, and both the 3DS and the Wii U have been quite unpopular until very recently.
But Satoru Iwata never gave up, regardless of Nintendo's successes & failures, and regardless of his own health issues – a bile duct growth which took his life away today, and which had already prevented him from attending last year's E3. Iwata remained resilient no matter what.
The reason the whole gaming community is grieving today is that Iwata has left his mark in the history and culture of gaming. He will be remembered as a quite particular CEO, who was close to the players in all of his public appearances. He has always claimed his love and passion for video games, as well as his will to remain at the players' disposal. Today, I wanted to come back on 4 quotations from Satoru Iwata, which I think should be remembered long after his death. 
On my business card, I am a corporate president. In my mind, I am a game developer. But in my heart, I am a gamer.
This is probably Iwata's most famous quote, and certainly a very inspiring one. Never forget where you started from – this is the lesson he teaches us here. Being the president of a worldwide firm doesn't mean you should be ashamed of who you used to be. Satoru Iwata never forgot his roots, he actually was proud of them. His passion for videogames was what brought him at the head of Nintendo in the first place. As a game developer, he contributed to the development of several iconic Nintendo franchises: Pokémon, Kirby and later Animal Crossing. But even as the CEO of Nintendo, Iwata was a gamer, above all.
Being close to the players was what made Iwata such an iconic figure in the gaming community. In 2011, under his presidency, Nintendo launched Nintendo Direct, a series of online video presentations made by Nintendo several times a year to announce new games and devices. In Japan, and sometimes in the rest of the world, Iwata himself was the host of Nintendo Direct, and all of his interventions rapidly became memorable, not only because of Iwata's difficulties with the English language but also thanks to his sense of self-deprecating humour (he appeared in the form of a puppet during E3 2015's Nintendo Direct). Iwata's famous catchphrase "Please understand", used as an excuse whenever he had to announce bad news, became a popular meme in the gaming community.
Video games are meant to be just one thing. Fun. Fun for everyone.
Fun for everyone could have been Nintendo's motto under Satoru Iwata's presidency. While Sony and Microsoft are constantly engaged in a "technological war" ("who will create the most powerful machine?"), Nintendo isn't afraid to sell consoles that are less-powerful, yet far more mainstream.
When Satoru Iwata became the CEO of Nintendo, the competition was tough for the Nintendo GameCube, with similar machines on Sony's (PS2) and Microsoft's (Xbox) sides. With the release of the Nintendo DS and the Wii, Iwata decided to change Nintendo's policy, to focus on the fun factor more than the technological power. Both consoles are among the best-selling gaming systems ever, and their success was precisely due to the fact that they brought a lot of fun to players. They were "family consoles", suitable for all generations. They also were multiplayer consoles, perfect for parties and friendly fun. Satoru Iwata and Nintendo defended a "social" vision of gaming, far from the stereotype of the lonely gamer. On Nintendo devices, everyone can play, and people are having fun together. Sony and Microsoft soon understood this, too, by releasing their own "Nintendo-inspired" motion-controllers – Kinect (Microsoft) & PlayStation Move (Sony) – but they never became as successful as Nintendo's Wiimote.
In order to expand the gaming population, it is taken for granted that we need to offer games to satisfy veteran gamers. At the same time, I believe that we need to make a new proposal, so that those who do not play games can say, 'I can do it' and, 'I want to touch it.'
The main idea behind the DS and Wii consoles (and then the 3DS and Wii U systems) was to provide the player with more intuitive ways to play, and to make videogames enjoyable by everyone. The Nintendo DS heavily relied on tactile gameplay (with the use of a stylus) and the Wii was based on motion-control. The Wiimote's design was meant to be reminiscent of a remote, a device which everyone knows how to use, even people who are not used to playing videogames.
Iwata called that a "revolution". And he was right: enough with complex game mechanics and hard-to-use controllers. The DS stylus and the Wiimote were intuitive and user-friendly. Thanks to Nintendo, video games became more mainstream, much to the disappointment of the self-proclaimed hardcore gamers – as opposed to Nintendo's casual gamers. But whether it pleases them or not, Iwata's desire was and will always be an amazing idea – the idea that anyone can enjoy a video game.
If all we were to ever do is just continue to make sequels and not do anything new or different, people would view us as a very conservative company and a company that is unwilling to really take new initiatives and embark on new adventures. That's not the type of person I am and not the kind of company I want Nintendo to be.
Whenever someone dies, we have to make sure his spirit lives on. As far as Nintendo is concerned, perhaps this particular quotation should be the one to remember. The Japanese firm has had better days. The idea to make games suitable for everyone is Nintendo's strength, but the lack of new games apart from Nintendo's iconic franchises is its principal flaw. Whoever will replace Iwata as the CEO of Nintendo will have to bear this quotation in mind. It is necessary to reinvent Nintendo, without going too far away from the company's roots. This won't be easy to live up to the task and to Iwata's memory.
Anyway, one thing is certain in this day of mourning: we all miss Satoru Iwata, whether we're Nintendo fans or not. There's no denying that Iwata was passionnate about videogames, that he was close to the players, and devoted to his carreer, too – he went as far as cutting his salary in half to save Nintendo from bankrupcy.
Read more