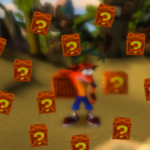 What is Artcore Gamer? – Artcore Gamer is a blog that studies and analyses the cultural and artistic aspects of video games. It aims at proving that video games are a form of art.
Who's behind this blog? – My name is Nicolas Lafarge. I am no fount of science as far as arts are concerned, and I don't claim my opinions about video games to be the absolute truth – I am just interested in sharing my passion and my perspective on the gaming industry as a whole. If you're interested in learning a little bit more about myself, check out this page.
Why was this blog created? – When I claim that "video games are a form of art", people sometimes seem surprised. Video games can be underestimated, accused of being too violent or addictive. Being a gamer myself, I have often had to justify my passion for video games, as people would sometimes call me a child or a nerd. The goal of this blog is to try to see past the negative prejudices by proving that there is food for thought and wonderment in video games, just as in literature or cinema – arts, in general.
What kind of content will I find here? – This blog mainly provides articles of analysis as well as reviews about video games, whether general or focused on one game in particular. Although I try to cover all kinds of genres and subjects, I am likely to dwell a lot more upon the games which I play and like myself – since I play all kinds of games, that's still a lot. Below is a list of all sections of my blog:
Is this blog available in other languages? – Yes. Being French myself, I also run the French version of this blog. All articles published in English are also published in French and respectively, which means there is no content that is exclusive to one particular version of the blog. However, I might change the wording of the articles a little bit, as I sometimes rewrite my posts instead of translating them directly. Please bear in mind that English is not my mother language and there may be some mistakes here and there. If you spot any of them, please warn me about it, and I will correct them right away.
How can I subscribe to this blog? – Just open the menu and fill in the subscription form with your e-mail address to receive all articles I publish directly in your mail box. You can also follow me on social media.